This is the second edition in a two part series. To access the first edition, please see this post:
Amazing Art Finds Part 1
.
Choosing art can be daunting and downright scary for some. Some people can be concerned about how it will go with their decor or how it may or may not increase in value. Most importantly, you must LOVE it if you are going to hang it in your house. It should call out to you.
A perfect example of this was a recent e-mail that I received from a buyer. She was overjoyed to have found a owl which reminded her of an owl that her best friend had hanging in her room back when they were children in the 60's. This is a fantastic example of how the art spoke to the individual. Buying art comes from the gut.
Here are some more examples of different types of art for different tastes and different decors. Which one speaks to you?
Here is a photograph by Bree Madden from
Madden Photography
out of San Diego, California. It is an 8x10 and would be perfect for any bike lover. Bree has a great eye for shots!
Cindy, from
My Different Strokes
, creaks fantastic paintings. She is from Massassuchets. This painting is a fantastic black and white.
Linnea Heide, from
Linnea Heide Art
, is an artist out of Norfolk, Virginia creates modern-style art. This piece is a modern abstract.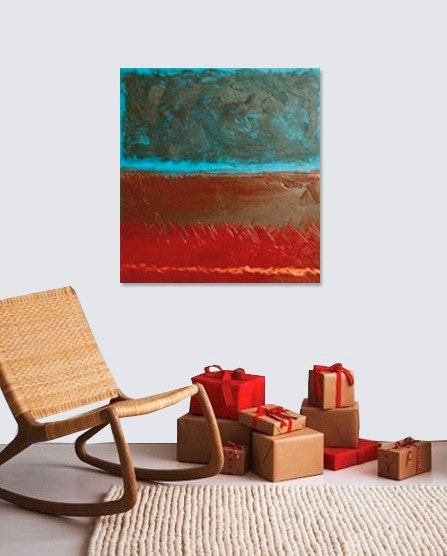 Apache by Linnea Heide for $425.00
This next piece is from Yulia from
Golden Section
. She is based out of Ontario, Canada. Yulia creates beautiful illustrations.
Do any of these call out to you? Which one would you love to hang in your home or office?