Who is Pia Barile?
She is the gregarious lady behind the eco-friendly, colorful, fun, OOAK fingerless mittens and neck tubes that are made from repurposed materials, be it knitted, crocheted, lace, brocades, buttons YOU NAME IT! ;D
And guess what? All designed and handmade while being oh-so-chic!
Let's find out more about Pia – what makes her world tick to give all of us lovely accessories...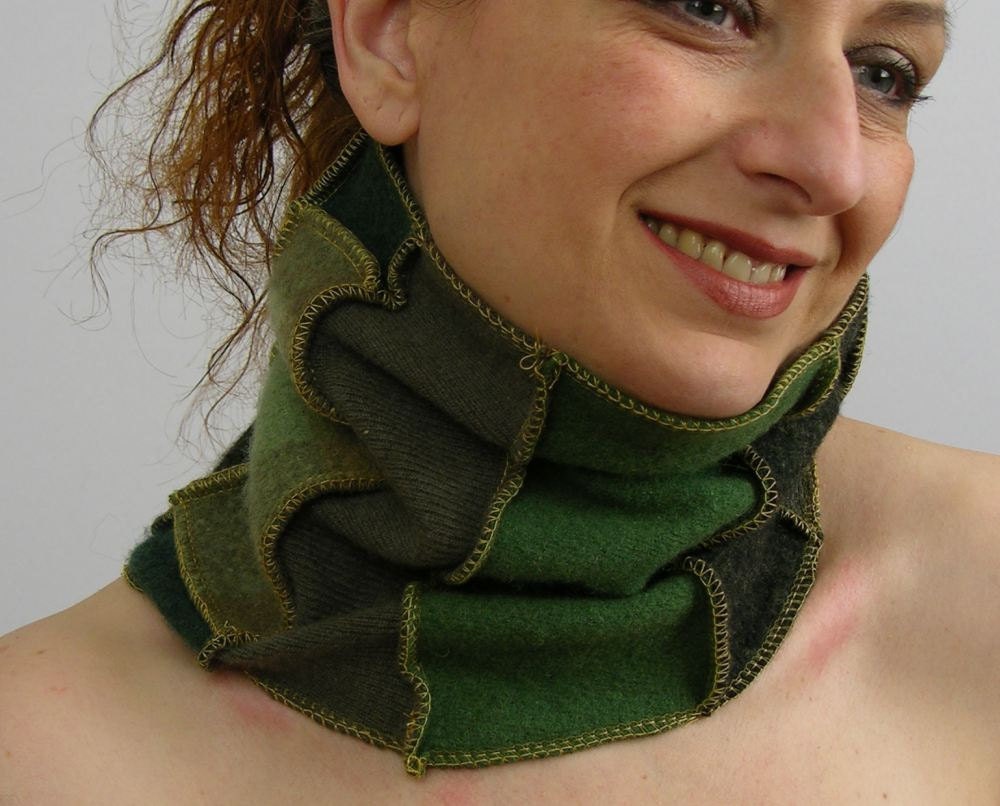 ~
❤
~
ISG: In under 50 words, describe yourself as a creative woman in your own right.
Pia: I am Pia. designing and making accessories is what I do all day long.
ISG: How did you end up specializing in arm cuff and fingerless mittens?
Pia: Necessity. I used to sell jewelry on craft and biological markets here in Amsterdam, twice a week, all year long. it can be pretty cold and rough in winter, so I knitted some arm warmers for myself. They were ideal, as I needed to have my fingers free while keeping my hands warm. once, they were laying on my stall and I had a hard time with a lady that wouldn't accept they were not for sale.
So I knitted up some more and they sold so quick I realized I couldn't knit fast enough. Then I came up with the idea of using recycled wool and made a small line of products.
The arm cuffs/fingerless mittens have been my best seller ever since. And they still are now, online.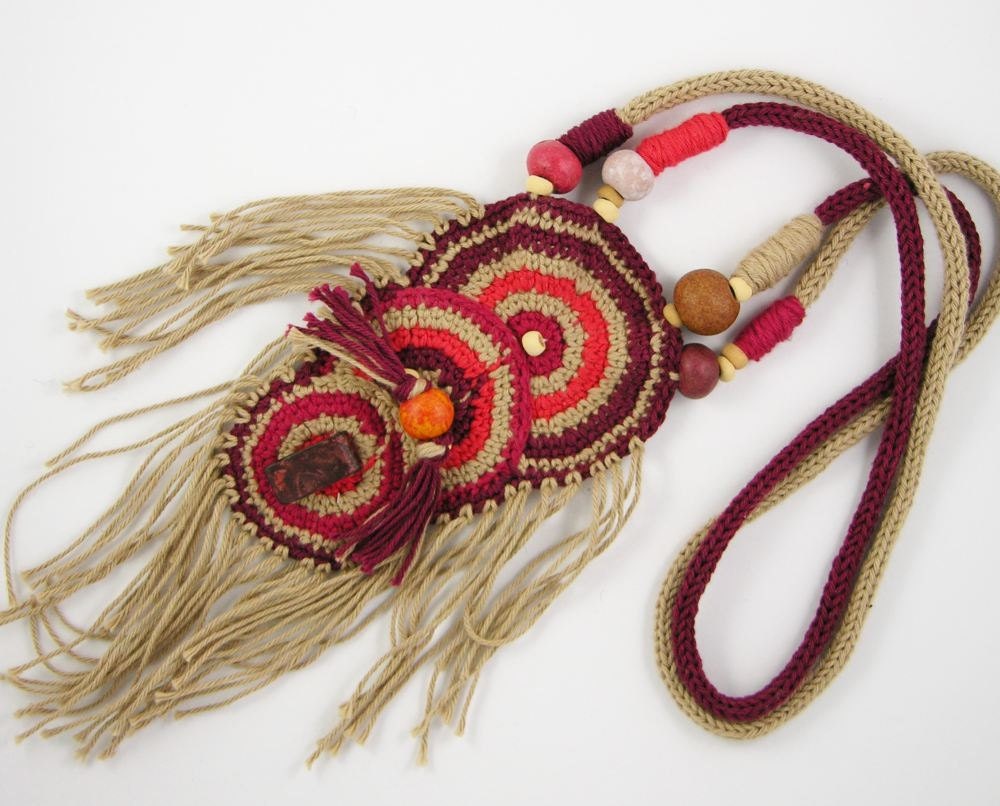 ISG: What or who inspires your designs?
Pia: Can be anything I see out there. After a while, for the mittens, is the material itself that inspires me. I have turned a huge amount of ugly sweaters in funky arm warmers!
Etsy is a great inspiring place in itself. And, about people... my grandma. She used to be a tiny woman, always making something with her hands. It was nice to be around her when I was a kid. And she had all kind of fascinating hidden stuff in boxes, like old buttons, yarn, scraps of fabric, broken jewelry...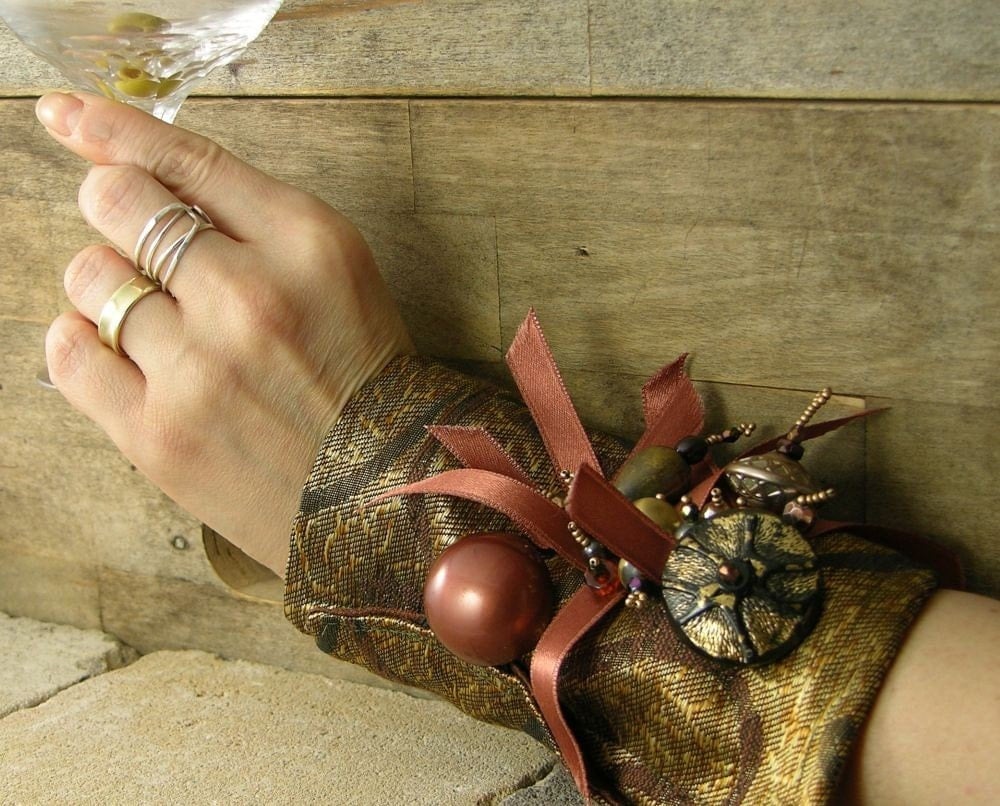 ISG: What is your artistic beliefs in your creative endeavors?
Pia:
I believe making things with passion (that's what we do ultimately) makes a difference. It's not so obvious, but it does set an example. I do what I do also because of my admiration for others that started before me, and I know as a fact a few people have been inspired by me in following their own passion.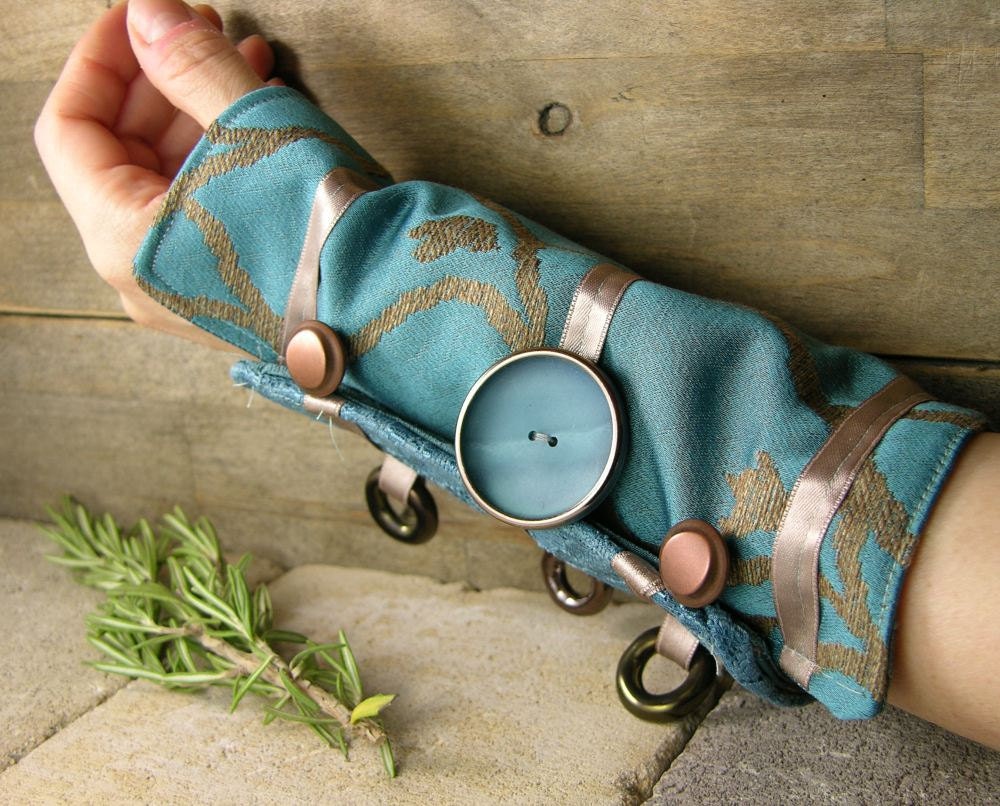 ISG: What is your opinion with regards to Talent versus Hard Work?
Pia:
lol. I've never worked that hard as since I use my talent. Seriously. I never stop working, but the whole concept of "work" changed its meaning, since I do what I do. Everything I do is work: going shopping for materials, surfing on the web, thinking, making...I work while I watch TV or listen to Music or drink a glass of wine. I am working right now while answering to this questions. I just love it.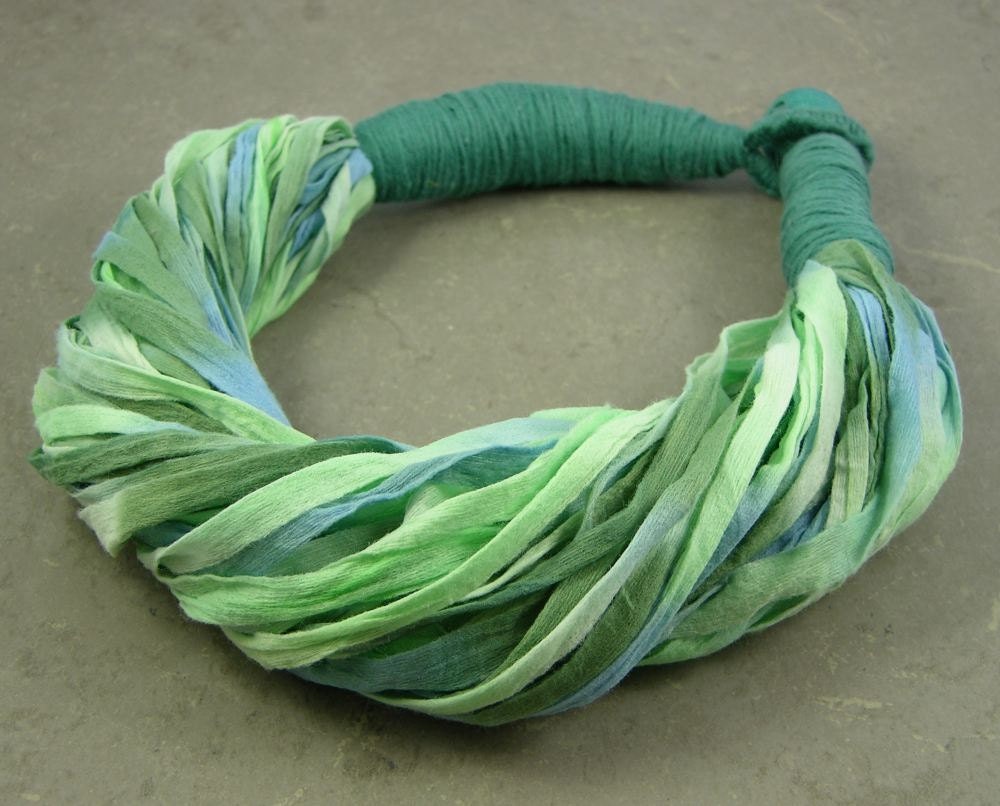 ISG: I understand you also get creative with jewelry - how would you describe your jewelry style? :D
Pia: ..mumble...Playful?
I am just too childish to stick to a style!!!!
Fact is, jewelry is my 1st love. I have been in state to make jewelry using any creative skill I acquired later. Started experimenting with ceramic, made beads out of clay. Same about felt, and fabric...I like to mix things and colors. I love ethnic inspired and tribal, bold statement jewelry. I love to make it, but I am too tiny to wear it myself. I used to do beadwork, but my eyes are getting too easily tired nowadays... And I love as well minimal, modern jewelry (that I can wear myself!), I love to make ceramic pieces. And since I sell on Etsy I've been influenced by all the victorian, vintage inspired jewelry and made a bit of that as well.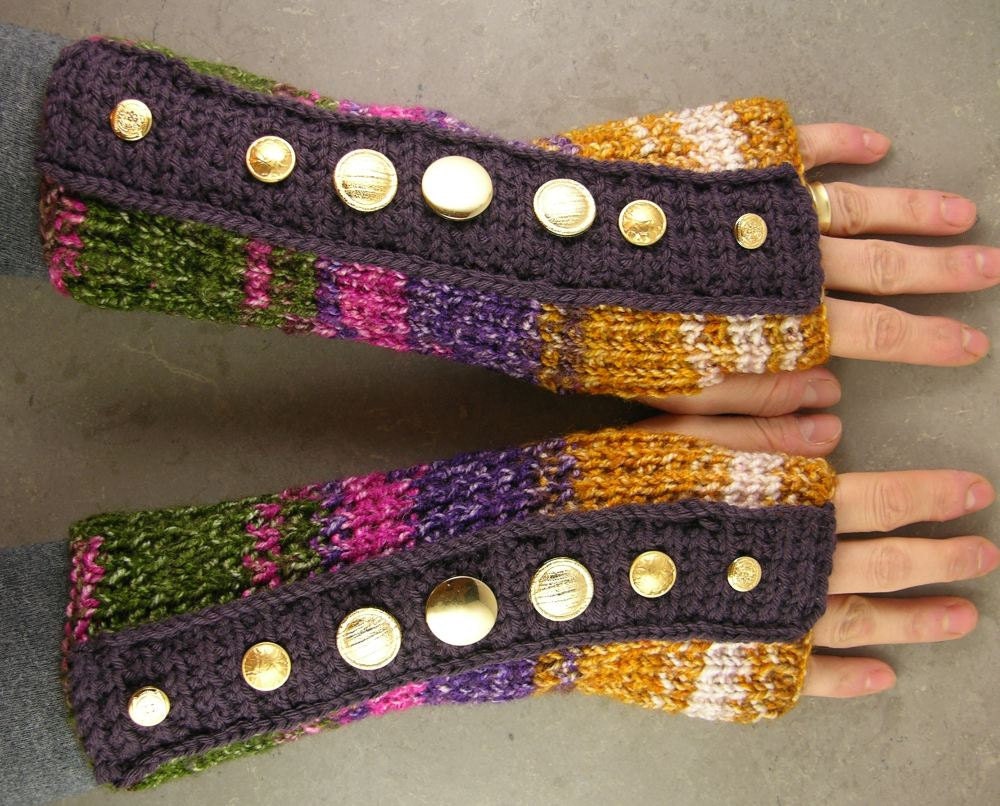 ISG: Mittens can be quite a thick category on Etsy, how would you define yours differently from the rest?
Pia: Search on Etsy for "fingerless mittens" and see what you find. Mine are just very recognizable. I'm not saying nicer or better. But definitely different.
We had to work hard (me and my beloved husband) with improving the photos to represent them and that stays work in progress. For the rest...I don't know. I can tell you what customers tell me about them. Not only the obvious. Of course they're warm, that's their main purpose. But they're truly a compliment for any outfit. You can use them to dress as up or as down as you would like. Modestly, they're a great fashion accessory. Can't believe I have had that idea myself lol.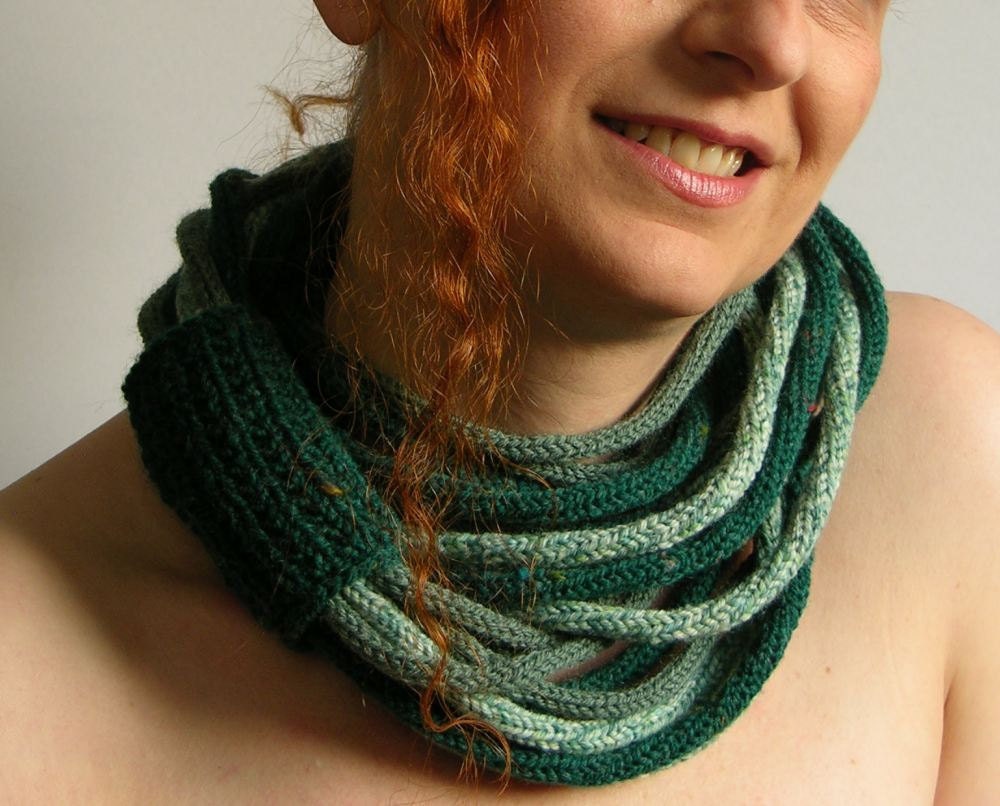 ISG: If you were given a million dollars now with no strings attached, how would you use it?
Pia: I would use those money to move from here to a warmer, lighter, friendlier place. I guess i would come back home, to my beloved North of Italy, and set up a little, totally self sustained, ecological place for me and my family there.
And I would keep making and selling stuff.
ISG: What positive life motto your practice that you love to share with the world?