We've always been captured by surreal art because they bring one into a realm of imagination where there are no boundaries.
It really makes one stop and look at the detail work and wonder what the artist is thinking, what he/she is going through, why he/she painted it so,
etc etc etc! But all in all, just amazing talent – exactly how this amazing artist makes us feel with every single work of hers.
She is truly an artist of fantastical work of profound detail, color, emotion and did we say detail? ;)
Come spend your coffee break with Ms Yuliya and her surreal world…
Q1. In under 25 words, describe yourself to us :D
Artist. This one word ideally suites the way I feel about myself. But there are more good ones I can think of: creation, imagination, curiosity, travel, question, skill collection, fire, sun, energy and of course – watermelon :)
Q2. You are obviously born a very talented creative individual, however where you influenced by another great artist along your creative journey?
I would say it is the whole world which inspires me. It changes so dynamically, every day I discover something or someone new, I get inspired even from everyday weather, seasons, words, smells, emotions. Big or small – everything matters.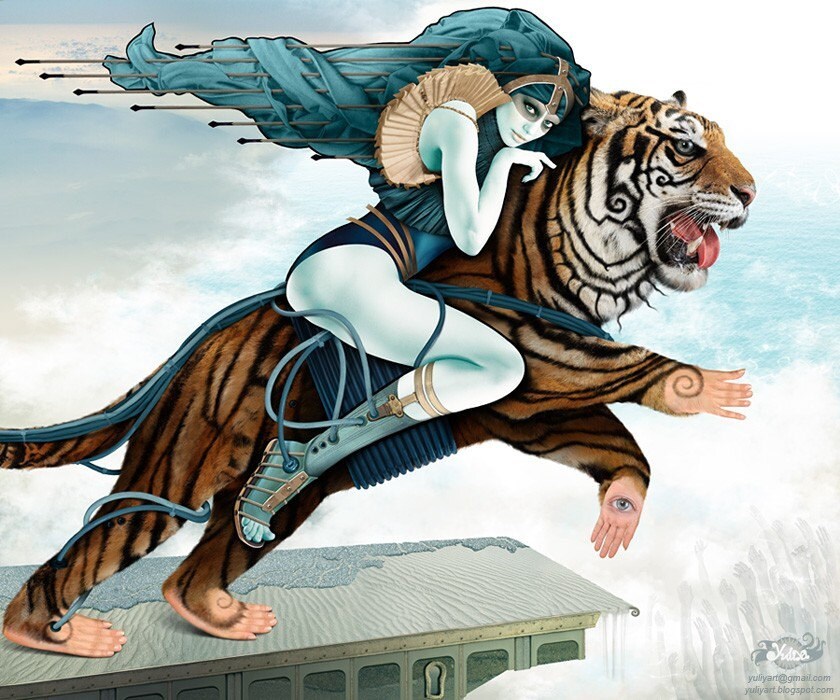 Q4. Your illustration work are fundamentally surreal and fantastical, what goes through your creative process thoughts before embarking on a blank paper?
It is a storm, constant and unstoppable! I feel overfilled with ideas and desires to create most of the times, so having a piece of blank paper in front of me it is always a relief, means I finally will be able to express all I have imagined. :)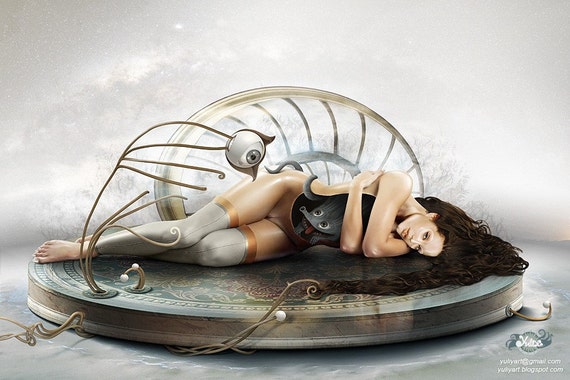 Q5. You were born in Ukraine – the land of beautiful ladies ;) – what brought you over to Canada?
Very simple – work. I used to work for computer game industry as an artist in Ukraine. Willingness to grow professionally and develop my skill set further brought me at first to Germany to work on a next gen game project and then I was invited to join game company in Canada.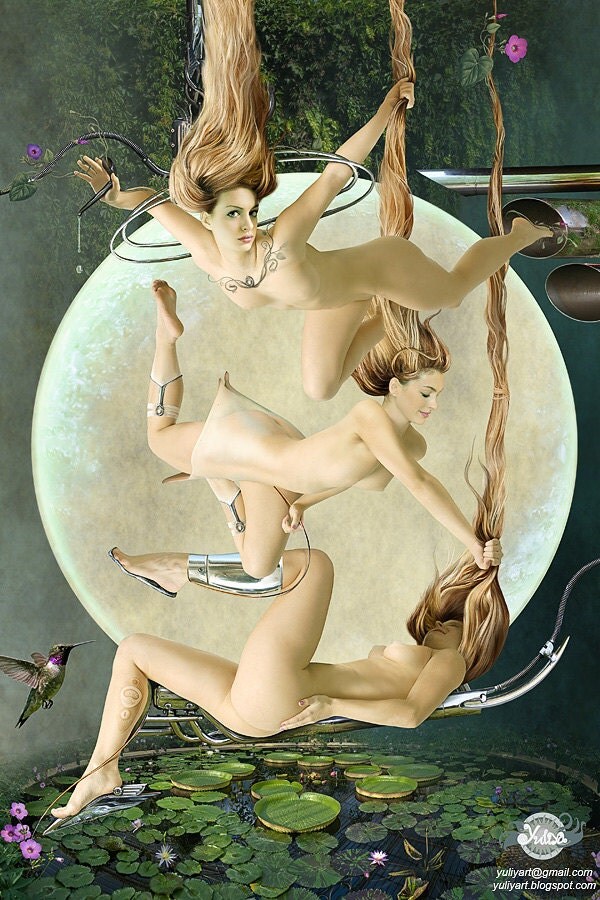 Q6. Do you flow with the mass opinions or go against the flow with what is right?
It is my motto – try to balance in Golden Section in any aspect of my life. I feel it is important not to go to extremes and keep the most important things in your mind no matter what.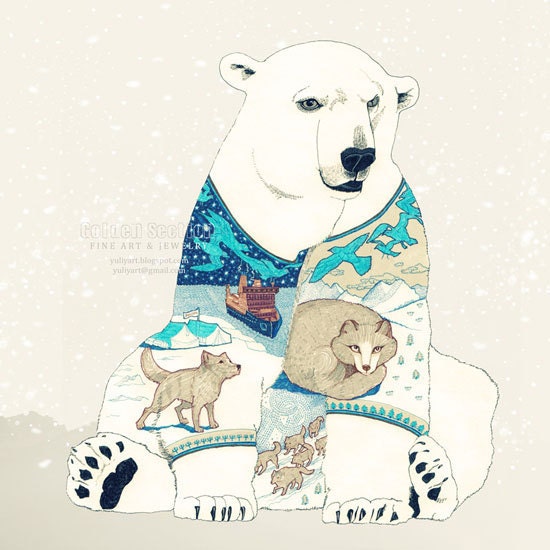 Q8. Apart from illustration, you are also fluent with photography. When did you start photography and what sparks your photo composition and messages?
I think my interest in photography started from my father, he used to take a lot of family pictures and we developed our documented adventures in a dark room late at night. It was very exciting to see the picture coming alive in front our eyes :) When I was a teen I used to borrow every available camera and was enjoying playing with it and discovering new angles and themes to shoot. When we were out with friends or family, I was the one taking pictures of everyone. When I grew up I knew exactly which camera I want, I was dreaming about it for a long time. Thanks to my husband this dream came true! He made it his aim and worked really hard to fulfill my dream :) I cannot thank him enough for everything, all the support and help he gives me everyday.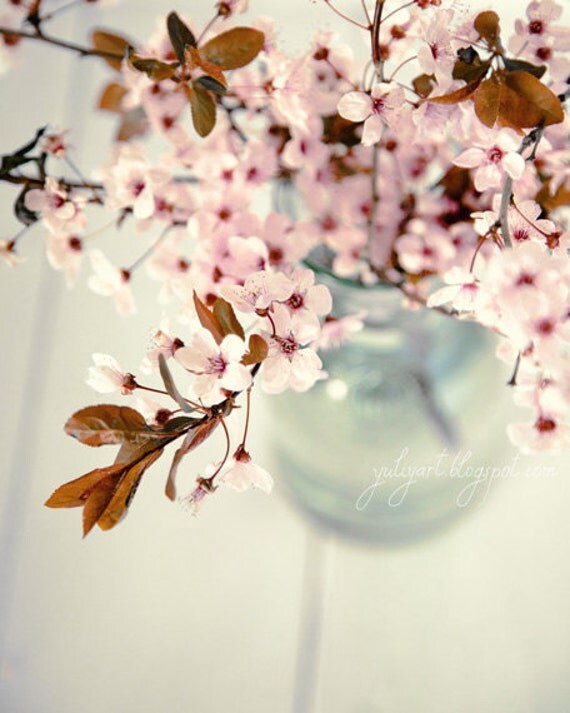 Q9. Which book have you read that has left the most impression on your thoughts and why?
I used to read enormously in the past, but I read way less now, there are not enough hours in a day :) I found the way how to enjoy a book once in a while recently – I read while travelling. But no book leaves a lifetime effect on me, it is the last one I read always the most influential. From the most recent reads I loved the Stieg Larsson's trilogy Millennium series. The Help by Kathryn Stockett was very informative and provided some nuances on the history I didn't know of before. This Perfect Day by Ira Levin is my current read and I am enjoying it very much!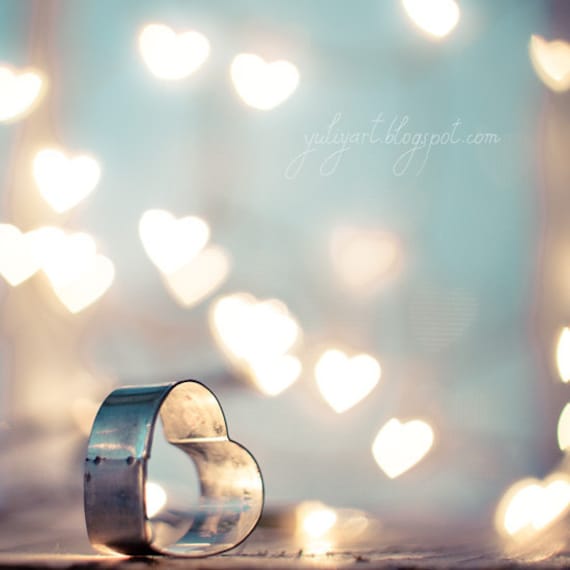 Q10. Who is your best loved musician?
Hm… I watch movies these days rather then listening to the music. Me and my husband we love to have movies running on the background whole day and we listen to them while working. As we prefer not to have cable we created a very extended collection of movies, so we simply make a playlist and enjoy the whole day. As we always like to have a good laugh, our current favorite is The Office, we both just discovered it and truly enjoying watching it from the first season to the latest series. Again and again :) That's what she said :)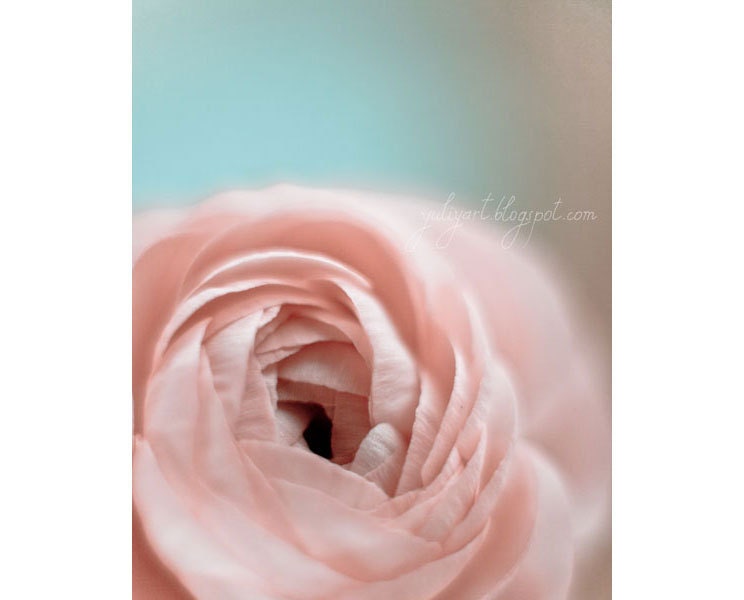 Q11. Talent vs hardwork – what is your take? ;)
None of this alone will work, only two together. Having a talent it is only the beginning – one will never know the magnitude of what is given to him until one will invest all the possible hardwork to develop it. That being said, I believe every person has a talent, unique ability, you just need to find what is it.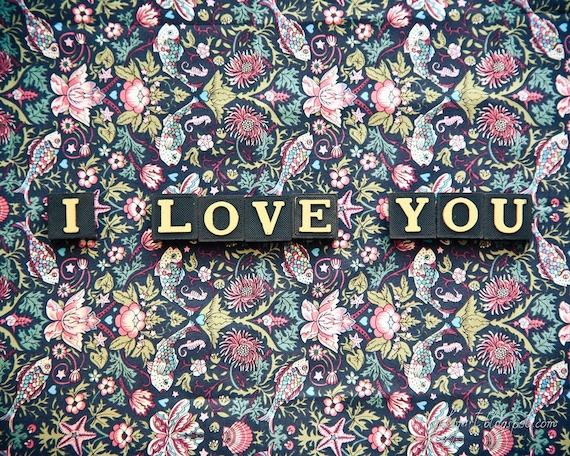 Q12. What is your opinion of today's art as opposed to the art by the greats of the past?
I would travel the whole world, living in different countries for a long time to really feel the country and to get to know the life there, not only tourist spots how it usually happens when one comes for a short period of time. Me and my husband try to see the reality of the place even if we spend only couple of days somewhere, we walk a lot, usually away from common places of interest. Discoveries from this trips sometimes are so rewarding! :)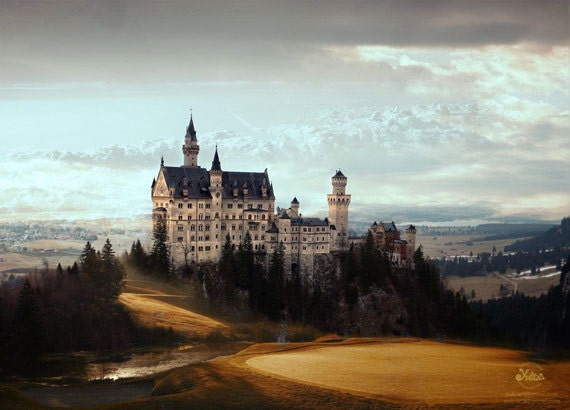 Q14. You wake up one morning and realize everything is repeated as yesterday, its a groundhog day… how would you spend it?
Same what I am doing now – try to create and learn all I want to. It is similar to the idea if I would live for hundreds of years – I would learn all possible awesome things and develop my skills as much as I could! It is so much fun! :)
Q15. What would your advice be to aspiring young artists of tomorrow?
Congratulations on the chance to be an artist and find your real selves.
❤
Born and raised in the capital of Ukraine, Kiev, Yuliya now lives and works in Canada. She has a strong art education: she started studying art in the school for gifted children, then followed Kiev's National Art College and then Kiev's National Institute of Applied Art's and Design, all of them she graduated with honor.
Yuliya has graced many a mentionable publication, just to name a few:
– 2011 Applied Arts Photography & Illustration Award, Canada –
– Publication in "PhotoEd" magazine, Canada, 2010 –
– Personal exhibition "Chemistry Of Attraction" in Pikto gallery, Toronto, Canada, 2010 –
– 2010 Applied Arts Photography & Illustration Award, Canada –
– International Photography Awards, USA, 2009 –
– Exhibition "NEW CANADIANS" Art's Project, Canada –
– Magazine "Everything about computer collage and photo editing 2″, Russia –
– Magazine "180 style art fashion style", Canada –
– Magazine "Digital Photo", Russia –
– Winner of the L. Ron Hubbard Illustrators of the Future Contest 2006, USA –
Despite her major recognitions, Yuliya remains a very humble personality; we truly enjoy Yuliya's sweet company and are honored to be a friend of hers. We definitely think her work would stir within you profound sensations just as how it has for us.
What do you think of her work? :)
❤
V I S I T
Yuliya Art will be having a giveaway from
April 18th to May 1st, come back again tomorrow :D
_______________________________________________